One day you're going to wake up and realize how much you truly love her, and when that day comes she'll be waking up next to the guy who already knew...
*blinks in absolute bewilderment*
I got in, people. I got in.
If you have no idea what I got in to, then you havent been reading my blog.
Thanks for all the support, I was so stunned!
Here's random pictures from my brother's wedding on the 28th of October 2005: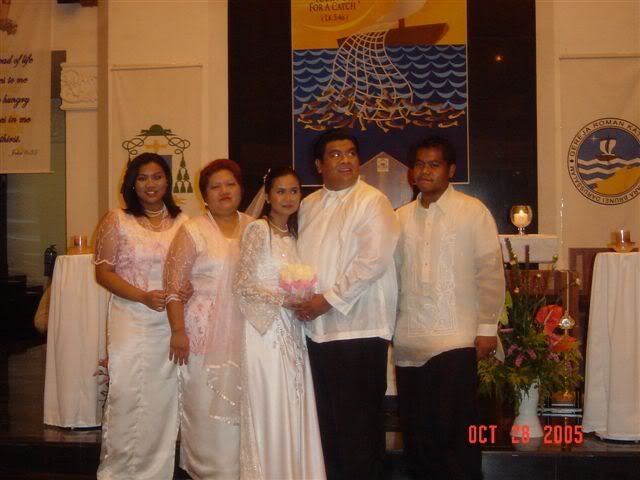 Myself, my mother, the newlyweds and my younger brother as the best man.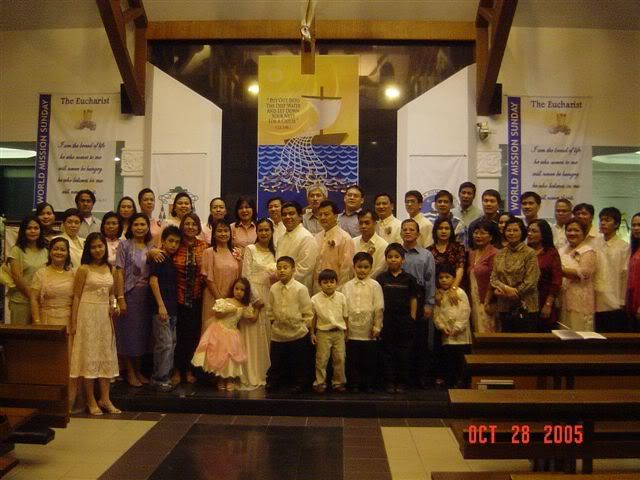 Half the people at the wedding. It was a really nice one and Im so happy for my brother!