"Speak your mind even if your voice shakes."
-Maggie Kuhn
My exams ended today, and with that is the closure of this semester. Never again will I have to touch those wretched textbooks. Unless of course, I repeat some units next semester because did I say Acc 250 was gonna r a p e me? It *did* Horrible horrible exam and Ill be lucky if I scrapped up enough marks to survive the unit.
Pah.
Badaboom, I cut my hair.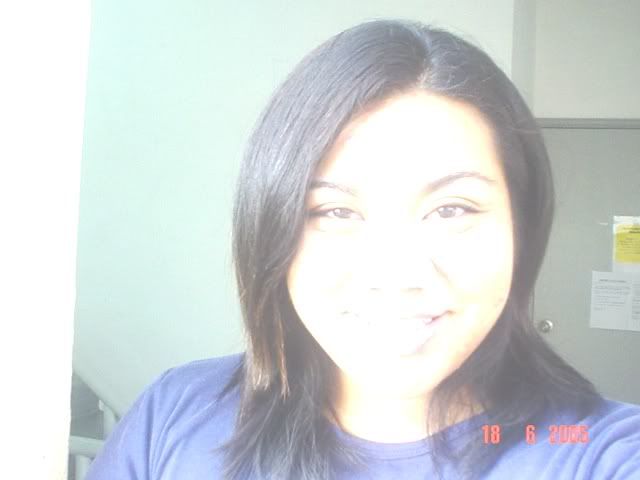 Yes, I mourn. But after all the damaged its been afflicted with, with my straightener, blowdryer and what not, my hair was fried and needed a break.
Yes, i will resort to ponytails.
Night out with the ladies:
Im going back to brunei this Friday. I cant wait partly because I miss my family and mostly because I miss proper meals and Im just really tired of looking after myself for now. =P